Make a Solid FIRST IMPRESSION with the BEST In-Studio Professional Corporate HEADSHOTS Photography in Los Angeles & Santa Clarita.
Available on short notice and offering a fast turnaround
---
USE CODE "SUMMER" to Save $50 On Your Headshot
---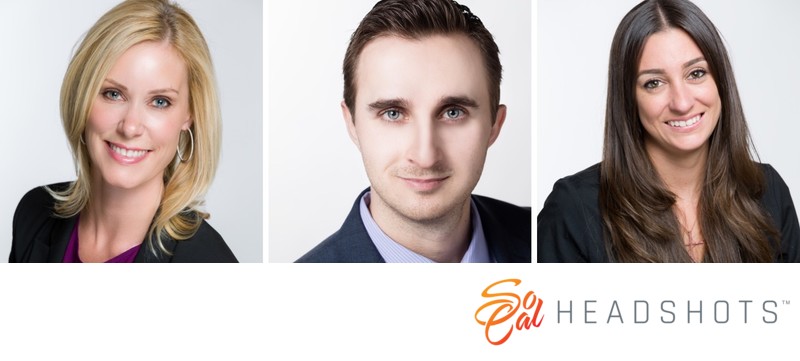 We Help Professionals, Entrepreneurs & Business Owners Build an Ideal IMAGE, Tell Their STORY & Win TRUST.
Why Choose So Cal Headshots™?
Award-Winning Photographers
Clean, elegant studio space
Client-focused, custom-created experiences
Affordable Packages
Premium-quality images every time
Proficient, professional editing and retouching
24-hours turnaround time
Prime location (Santa Clarita Industrial Center)- 30 minutes away from Downtown Los Angeles
Even if you…
Aren't comfortable in front of the camera,
Don't know how to pose,
Get nervous when smiling,
Always end up with pictures you don't like.
We will help you.
We work in a cozy, casual setting.
As an award-winning photographer, I know how to use angles, lights, features, smiles to maximize the results.
As your photographer, I will guide you at every step, so you feel more confident and relaxed.
So Cal Headshots™ will capture your authentic, charming personality so you look professional and approachable.
Cliché but true:
You don't get a SECOND chance to make a great FIRST IMPRESSION.
Get Professional Headshots that Reflect Your True Personality.
---
USE CODE "SUMMER" to Save $50 On Your Headshot
---
Our Services
Corporate Headshots in Los Angeles.
Doctor Headshots.
Attorney Headshots.
Real Estate Agents Headshots.
Business Owners Professional Headshots.
Entrepreneur Headshots.
Get noticed. Get hired. Get trusted with SoCal Headshots ™
Print them or publish them on your website and social media.
Schedule, shoot, and have your headshots ready within 24 hours
Order For You & Your Team.
Don't miss your discount. Get $50 off your standard headshots package.
Sign up to claim your discount.
Los Angeles Headshot Photographer SoCal Headshots // 26007 Huntington Lane, Suite 10, Valencia CA 91355 // 661-309-1208